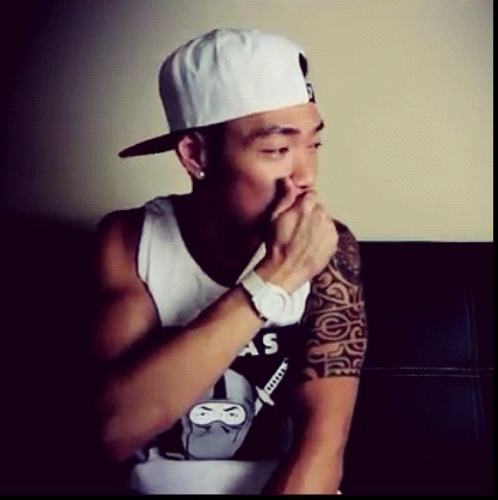 As I finished watching the latest David So comedy video, Which is another talented young man I will touch on later, I was taken to a link of a video by Paul Kim called "You had your chance". As a music lover I am always searching for new sounds and I love being introduced to music outside of the cookie cutter main stream stuff we see on television daily. I did not know what to expect to hear from this handsome Asian cutie but I was definitely in for a great surprise. As he opened his mouth and let the first lyrics roll off his tongue "Hello there baby" he instantly erased all stereo types that people tend to pin on artist. His voice had so much soul and I couldn't understand why this song wasn't blasting from every radio station. The video itself was a very fun and well put together production that could easily be viewed on MTV or BET. As the video ended it left me wanting to hear more from this young man, so I looked him up on youtube and my love of Paul Kim began. As a watched video after video I was drawn in by the variety of sounds from the soulful sound of "You had your chance" to the upbeat "outta my head. I have quite of few of Paul Kim tunes in rotation on my ipod and each one leaves me with a different lesson to learn. Paul Kim not only make his own original music but is also well known for covering some of our favorite artist. I think it's time for a Asian superstar to take this world by storm and Paul Kim is well on his way.
Recently Paul Kim and David So started a tee shirt line called "Go for Broke". There are three shirt designs that are bold and eye catching. To check out their tee shirt line simply click on the picture link below.
Here are some Paul Kim videos to enjoy. Step outside the box of mainstream music and show some support.
Some of my favorite Paul Kim Covers
Follow @MoniqueLBurgess